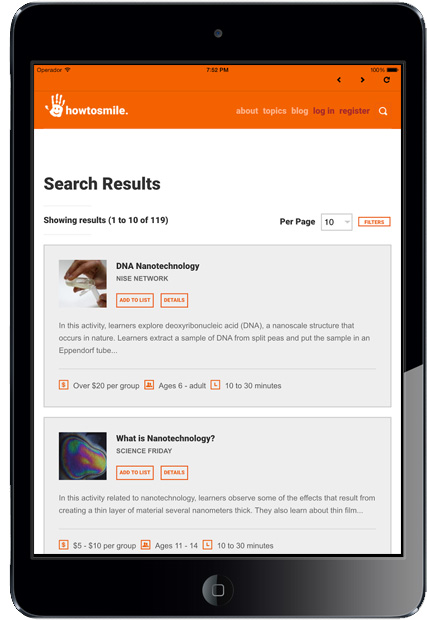 Take howtosmile anywhere, any time to find the best hands-on science and math for any age! Search all 3,500+ STEM activities and use them to teach your students, family, and friends. Read the blog, get inspired by innovative educators and techniques, and share all the learning and fun!
Be sure you are familiar with all safety requirements before selecting an activity and purchasing and using chemicals.
Download now for iPhone/iPad

howtosmile app technical support
If you're having issues with the howtosmile app or would like to report any bugs, e-mail us at questions@howtosmile.org.