Starting with howtosmile is as easy as 1...2...3.
1. Make a user account on howtosmile

Use this link to create a howtosmile user account. With an account you can create private and public lists of resources for yourself or to share with others, and leave comments on blog stories. While we think accounts on howtosmile are cool, anyone can search the collection without an account.
---
2. Search howtosmile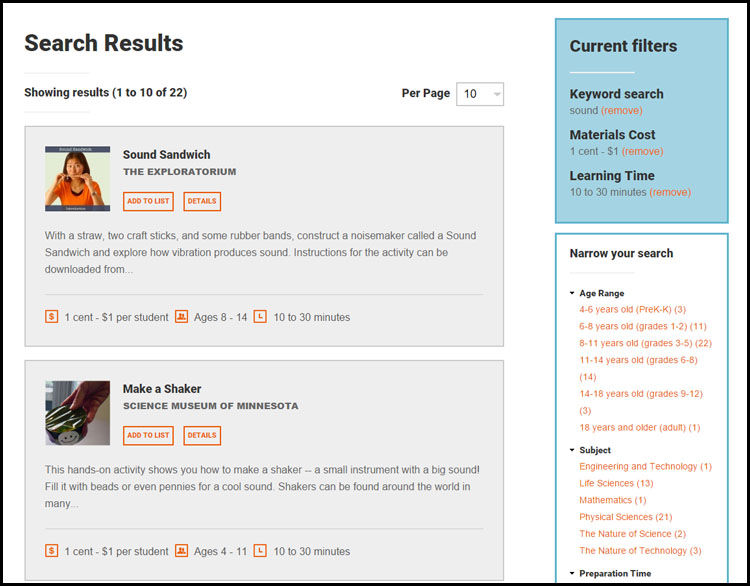 Jump right in! Open the howtosmile home page in another window, then try this:
Type a search term: in the home page search bar and explore the results. We like to use the term "sound" for an introduction to searching howtosmile.
Filter your search: Look to the right of the search results and check off what you want to filter your search. Perhaps you're searching for activities that can be done in under ten minutes; look under Learning Time and click the "5 to 10 minutes" option.
---
3. Make a list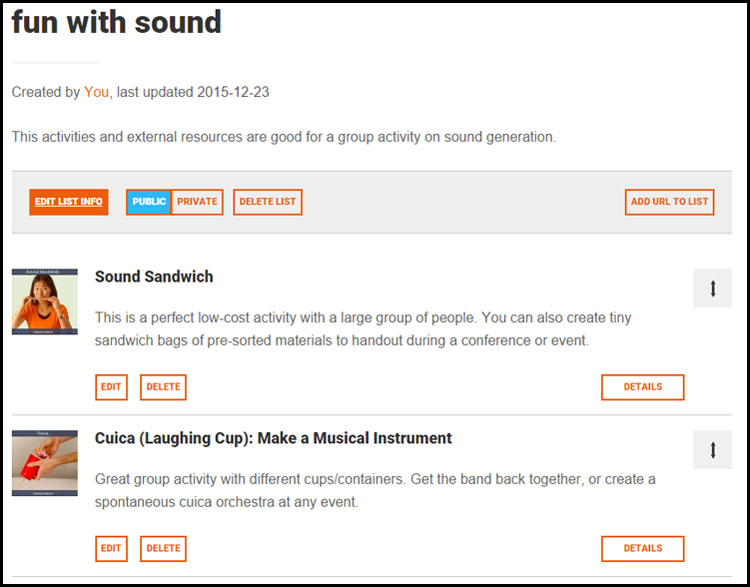 howtosmile can make your life as an educator easier! Once you've found a resource you like in a search, you can add it to a list. You'll see the "Add to List" link within each record teaser. Here's where you can create a new list or add to an existing one.
Try searching for a specific workshop theme, then create a list for the activities you might use. Add comments about why you chose the the resource
Add links to your list beyond activities from howtosmile by clicking on the "ADD URL TO LIST" button at the top
Lists can be public or private; set your preference on the your list page (once you've created an account and are logged in)
Now that you are an expert on lists check out a bunch of examples created by your fellow howtosmile users at this link.
---
Any questions just email us at questions@howtosmile.org.