---
Add to list
Go to activity
Activity link broken? See if it's at the internet archive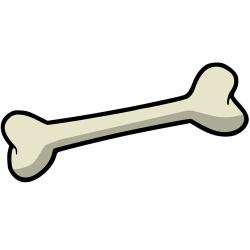 In this activity (on pages 11-14 of PDF), learners cut out pictures from magazines of foods that help make bones strong and glue the pictures to a paper bone. The lesson plan includes information about various activities - including physical exercise as well as diet - that lead to healthy bones. It also includes a list of foods that provide calcium to strengthen bones, including dairy products, spinach, and tofu. The paper bones can be cut out of construction paper prior to the activity.
Quick Guide

---

Preparation Time:

30 to 45 minutes

---

Learning Time:

30 to 45 minutes

---

Estimated Materials Cost:

1 cent - $1 per student

---

Age Range:

Ages 4 - 11

---

Resource Types:

Activity, Lesson/Lesson Plan

---

Language:

English
Materials List (per student)
---
Construction paper
Glue
Scissors
Magazines for cutting
Calcium rich foods – milk, cheese, leafy green vegetables, tofu, yogurt, etc.
Subjects
---
Life Sciences

Human Body

Skeleton
Health and Nutrition
Informal Categories
---
Arts and Crafts
Food and Cooking
Audience
---
To use this activity, learners need to:
Learning styles supported:
Involves hands-on or lab activities
Other
---
Includes alignment to state and/or national standards:
Access Rights:
By:
Rights:
Funding Source:
Regence Blue Cross/Blue Shield of Oregon