---
Add to list
Go to activity
Activity link broken? See if it's at the internet archive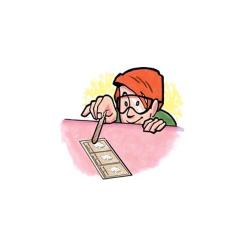 In this activity, learners examine baking powder, a combination of three powders: baking soda, cream of tartar, and cornstarch. Learners use their data from the previous activity (see related resource) to identify these three powders as possible ingredients. Then, they test combinations of these powders to determine the active ingredients in baking powder.
Quick Guide

---

Preparation Time:

10 to 30 minutes

---

Learning Time:

30 to 45 minutes

---

Estimated Materials Cost:

1 cent - $1 per group of students

---

Age Range:

Ages 6 - 14

---

Resource Types:

Activity, Experiment/Lab Activity

---

Language:

English
Materials List (per group of students)
---
Baking soda
Cream of tartar
Cornstarch
Water
3 Popsicle sticks
1 Dropper
3 Small cups
Subjects
---
Mathematics

Data Analysis and Probability

Data Analysis
Data Collection

Physical Sciences

Chemistry

Chemical Reactions
Acids and Bases

The Nature of Science

The Scientific Process

Asking Questions
Conducting Investigations
Gathering Data
Formulating Explanations
Audience
---
To use this activity, learners need to:
Learning styles supported:
Involves hands-on or lab activities
Other
---
Components that are part of this resource:
This resource is part of:
Access Rights:
By:
Kessler, James H. ; Galvan, Patricia M.
Rights:
All rights reserved, American Chemical Society, 2007