---
Add to list
Go to activity
Activity link broken? See if it's at the internet archive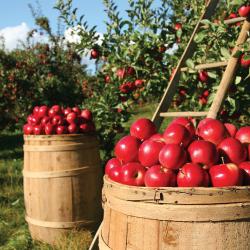 In this activity, learners imagine the path their food takes from planting a seed, all the way to sitting on their kitchen counters. Explore concepts for each step food takes to reach your home. This activity includes step-by-step instructions as well as questions to guide exploration.
Quick Guide

---

Preparation Time:

Under 5 minutes

---

Learning Time:

10 to 30 minutes

---

Estimated Materials Cost:

$5 - $10 per group of students

---

Age Range:

Ages 4 - 14

---

Resource Type:

Activity

---

Language:

English
Materials List (per group of students)
---
Coloring or drawing materials
Paper or white board or equivalent
Your favorite fruits, vegetables, juices, etc.
Other
---
This resource is part of:
Access Rights:
By:
Rights:
All rights reserved, Carnegie Science Center, 2021