---
Add to list
Go to activity
Activity link broken? See if it's at the internet archive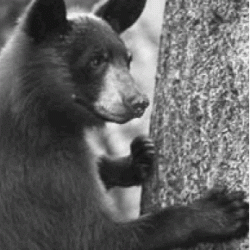 In this activity, learners construct possible food webs for six different ecosystems as they learn about the roles of different kinds of living organisms. Learners will also discuss and classify producers vs. consumers and different kinds of consumers (herbivores, carnivores, omnivores, decomposers and scavengers). This lesson guide includes background information, variations and bilingual (English/Spanish) cards.
Quick Guide

---

Preparation Time:

5 to 10 minutes

---

Learning Time:

30 to 45 minutes

---

Estimated Materials Cost:

1 cent - $1 per group of students

---

Age Range:

Ages 8 - 14

---

Resource Types:

Activity, Lesson/Lesson Plan

---

Language:

English, Spanish
Materials List (per group of students)
---
set of crayons: one each of blue, green, red and yellow
set of Ecosystem Cards representing one ecosystem
sheet of white construction or drawing paper, 9 in. x 12.
Subjects
---
Life Sciences

Diversity of Life

Plants
Animals
Viruses and Bacteria
Protists and Fungi
Classification

Ecology

Ecosystems
Populations
Energy Flow and Chemical Cycles

The Nature of Science
Informal Categories
---
Animals
Nature and Environment
Audience
---
To use this activity, learners need to:
Learning styles supported:
Involves teamwork and communication skills
Involves hands-on or lab activities
Other
---
Foreign language versions of this resource:
Components that are part of this resource:
Includes assesments for student learning:
This resource is part of:
Access Rights:
By:
Moreno, Nancy P. ; Tharp, Barbara Z.
Rights:
All rights reserved, Baylor College of Medicine, 2011
Funding Sources:
National Institute of Environmental Health Sciences, R25 ES10698
National Center for Research Resources, R25 RR13454