---
Add to list
Go to activity
Activity link broken? See if it's at the internet archive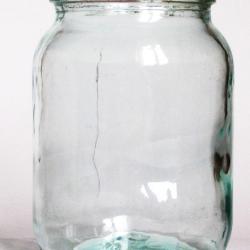 In this physics activity, learners will gain a better understanding of how friction, inertia, and mass affect objects. Glass jars containing various masses and materials are rolled down three ring binders, to determine what effects the contents of a jar have on variables such as momentum and friction.
Quick Guide

---

Preparation Time:

5 to 10 minutes

---

Learning Time:

30 to 45 minutes

---

Estimated Materials Cost:

$10 - $20 per group of students

---

Age Range:

Ages 8 - 14

---

Resource Types:

Activity, Experiment/Lab Activity

---

Language:

English
Materials List (per group of students)
---
2 Identical Clear Jars with Screw on/off Lids
Three Ring Binders
Water or other substances you would like to fill the jars with such as sand, syrup, etc.
Subjects
---
Physical Sciences

Energy
Motion and Forces

Gravity
Momentum and Velocity
Acceleration
Rotation Motion

States of Matter
Audience
---
To use this activity, learners need to:
Learning styles supported:
Involves hands-on or lab activities
Other
---
Includes alignment to state and/or national standards:
Access Rights:
By:
Rights:
All rights reserved, COSI Collumbus, 2009