---
Add to list
Go to activity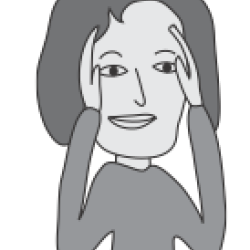 This demonstration activity models how Venus appears from Earth. This activity will help learners see why Venus appears to us sometimes as the "morning star" and sometimes as the "evening star." [Activity is publicly available through a web crawler capture on Archive.org.]
Quick Guide

---

Preparation Time:

5 to 10 minutes

---

Learning Time:

5 to 10 minutes

---

Estimated Materials Cost:

1 cent - $1 per group of students

---

Age Range:

Ages 4 - 14

---

Resource Types:

Activity, Demonstration, Model

---

Language:

English
Materials List (per group of students)
---
A white light with no shade or reflector. This will represent the Sun.
A small white ball to represent Venus. Mount the ball on a stick or pencil.
A way to make the Venus stick stand up. It could be stuck into a lump of clay, or taped to the edge of the table.
Subjects
---
Earth and Space Science

Astronomy
Earth Structure
Earth, Moon and Sun
Solar System
Audience
---
To use this activity, learners need to:
Learning styles supported:
Involves hands-on or lab activities
Other
---
This resource is part of:
Access Rights:
By:
Rights: