---
Add to list
Go to activity
Activity link broken? See if it's at the internet archive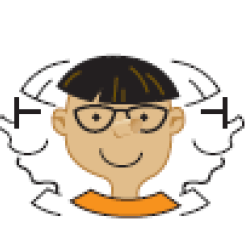 In this activity (page 87 of the PDF), learners move their bodies to better understand the three axes of rotation: pitch, roll and yaw. This exercise will help learners understand how the visual and vestibular systems work with the hippocampus to determine location and direction. This activity can be conducted outdoors or in a large area such as a hallway. The lesson guide, part of NASA's "The Brain in Space: A Teacher's Guide with Activities for Neuroscience," includes background information about axes of rotation and head direction cells.
Quick Guide

---

Preparation Time:

Under 5 minutes

---

Learning Time:

45 to 60 minutes

---

Estimated Materials Cost:

free per group of students

---

Age Range:

Ages 8 - 18

---

Resource Types:

Activity, Lesson/Lesson Plan, Model

---

Language:

English
Subjects
---
Life Sciences

Cells

Cell Structure and Function

Human Body

The Brain and Nervous System
Muscles and Skin

Physical Sciences
Informal Categories
---
Outdoor Activity
Physical Activity
Sports and Exercise
Audience
---
To use this activity, learners need to:
Learning styles supported:
Involves hands-on or lab activities
Other
---
Includes alignment to state and/or national standards:
This resource is part of:
Access Rights:
By:
MacLeish, Marlene Y. ; McLean, Bernice R.
Rights: