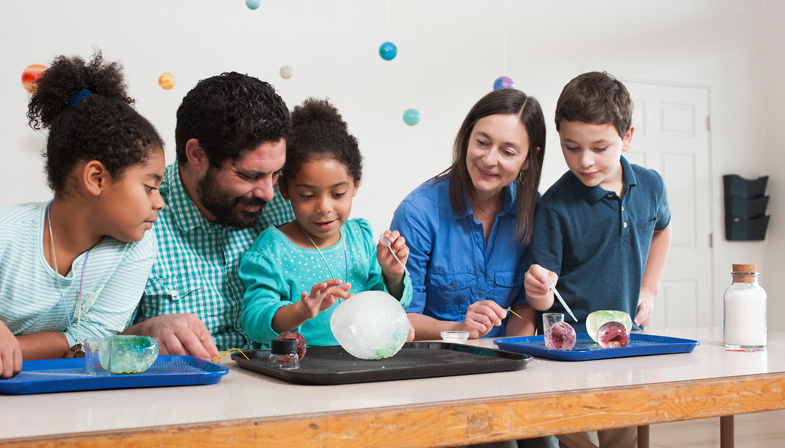 The National Informal STEM Education Network (NISE Net), in collaboration with NASA, has just released a new Earth and space science digital toolkit for educators. NISE Net developers have prepared nine up-to-date, comprehensive hands-on STEM activities to showcase the exciting science topics, missions, and research of the NASA Science Mission Directorate. Every digital activity guide comes bundled with facilitator tips, planning and promotional materials, training and content videos, and info-sheets with beautiful NASA images...newly developed and fully customized for this toolkit. The digital download is completely free, and a great resource for any educator hoping to reach their audience with engaging Earth and space science content.
Here are just a few of the learning experiences described in the digital toolkit:
1. Discover the secrets of your very own icy moon model while learning about the search for water and life in our solar system.
2. Create a real cloud in a bottle and train to contribute scientific data about clouds to NASA research efforts.
3. Discover how to quickly make a scale a model of the solar system you can fit into your pocket.

Please note, all materials for the public are available in both English and Spanish.
All the toolkit activities have now been cataloged into howtosmile and can be easily access through this list.
Find out much more about the toolkit and downloading all related materials from the NISE Net website.
NISE Net is a community of informal educators and scientists dedicated to supporting learning about STEM in communities across the United States.