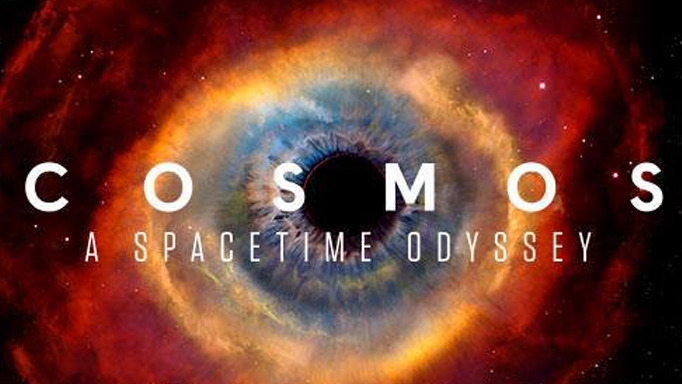 Billions upon billions of stars plus millions and millions of TV viewers is the equation behind the new TV series Cosmos: A Spacetime Odyssey. The 13-part series, hosted by American Museum of Natural History (AMNH) astrophysicist Neil deGrasse Tyson, explores the universe's most puzzling phenomena, our place in space, and more. Inspired by Carl Sagan's 1980 Cosmos TV series, and using state-of-the-art special effects, Tyson's series zooms in on the latest scientific technologies and discoveries. 
Expand on the series and ignite learners' cosmic curiosity with hundreds of hands-on astronomy activities at Howtosmile.org, created by AMNH, NASA, Smithsonian Institution, McDonald Observatory, AAAS, Astronomical Society of the Pacific and others. STEM activities from the American Museum of Natural History help learners visualize how space bends around planets in Space Jell-O, make a model of a constellation as seen from Earth in Build the Big Dipper, and simulate the GPS process used to locate a fallen meteorite in Antarctica in Locating a Point.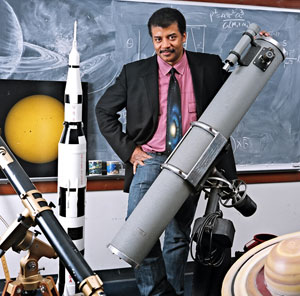 Tyson first discovered the universe for himself as a nine-year-old boy, visiting the AMNH Hayden Planetarium in New York with his family. Today he serves as the Hayden Planetarium's director. "I'm quite sure it was the universe that chose me and not I who chose it," Tyson said in a Los Angeles Times interview. The International Astronomical Union named asteroid 13123 Tyson after him.
There is now also a free COSMOS app to go with the new TV series.
(Hayden Planetarium photo of Neil deGrasse Tyson by David Gamble)