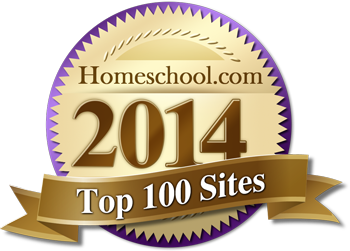 Homeschool.com has named Howtosmile.org one of the Top 100 Educational Websites for the second year in a row. Science educator Cassandra Byrd at San Francisco's Exploratorium agrees totally. She uses the Howtosmile.org collection, including several hundred activities from The Exploratorium, as a major STEM resource to develop workshops for homeschoolers.
A member of the team that created Howtosmile.org, Byrd says the free-access site has many pluses for homeschoolers. The site's more than 3,600 hands-on activities are vetted by science educators and scientists. Users can do "one-stop shopping" to search for activities from leading science centers and museums, government agencies, universities, and scientific organizations. Families can gather lists of their favorite activities by topic, informal learning category or other connections, and keep the lists for their own use or share them. Activities for all ages are searchable by materials, which lets families or homeschool groups make use of stuff they already have on hand.
Many homeschool parents want their kids to explore STEM in the context of real world experiences—and want to explore right along with them, Byrd observes. Collecting and analyzing data on birds is one great way for homeschoolers to do science, learn about the world around them, and get outdoors as a family or in larger gatherings. In the Howtosmile.org activity For the Birds: Environmental Effects on Population, learners use past data from the Great Backyard Bird Count (GBBC) to calculate the population size of a shorebird or seabird in their state and throughout the U.S.
This month, from February 14-17, homeschool families and anyone else can help gather new bird data for future analysis, by joining the 2014 Great Backyard Bird Count cosponsored by The Cornell Lab of Ornithology, Audubon, and Bird Studies-Canada. Participants register online, count birds for at least 15 minutes on one or more days of the event, and contribute their results to all the data being collected on the GBBC website.