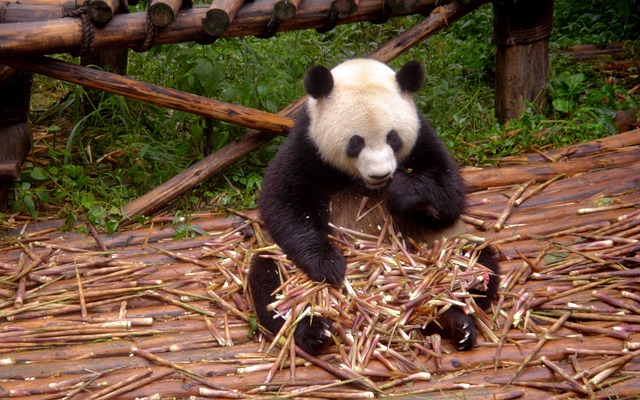 More than 35,000 museums in the U.S.—more than twice the number estimated in past—today welcome visitors for public events, education programs, exhibits, camps, field trips and much more, says a new Institute of Museum and Library Services (IMLS) report. Howtosmile.org has collected over 1,500 STEM activities created by leading museums across the country.
The Smithsonian Institution (including the National Zoo and its giant pandas) is the world's largest museum complex. Smithsonian activities at Howtosmile.org explore topics including geology, astronomy, paleontology, engineering, anatomy, animal biology, history, meteorology, and chemistry. Too hot or rainy to play outside? Try the online Smithsonian activities Design a Panda Habitat or Prehistoric Climate Change. Ready to get out and go somewhere? Try a Mineral Scavenger Hunt in your favorite store or Take a Hike! in a forest.
No budget for new materials? Figure out What Can You Invent from a Pile of Junk? or sniff out what your nose knows, that's already in your home, in Smell the Difference.
If your summer plans take you to Washington, DC, stop in for free at any of the Smithsonian's 19 museums and galleries and the National Zoo. Wherever you live or travel, you can explore Encyclopedia Smithsonian for all kinds of adventures, from designing your own carnival mask to discovering the hidden life of ants to starting your own collection of anything! 
And starting August 1, you can get free tickets online for Smithsonian Magazine museum day live! which takes place at museums nationwide on Saturday, September 27.