---
Add to list
Go to activity
Activity link broken? See if it's at the internet archive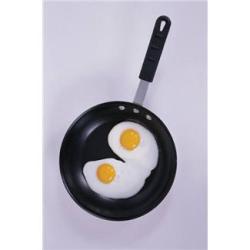 In this four-part activity, learners explore how the body works and the chemistry that happens inside living things. In the first activity about molecule receptors, learners use their sense of smell to identify common substances. Next, learners locate examples of the structures made from different kinds of proteins on their body and cook an egg to examine protein folding. Then, learners dissolve sugar in water to discover the best conditions for the stomach to dissolve food molecules the fastest. Finally, learners test foods for carbohydrates (starch) and lipids (fats). This guide is part of the "Passport to Chemistry Adventure" kit, but the kit is not required to properly facilitate this activity.
Quick Guide

---

Preparation Time:

5 to 10 minutes

---

Learning Time:

45 to 60 minutes

---

Estimated Materials Cost:

$5 - $10 per group of students

---

Age Range:

Ages 8 - 14

---

Resource Types:

Activity, Experiment/Lab Activity, Lesson/Lesson Plan

---

Language:

English
Materials List (per group of students)
---
1
 bottle
 of
 tincture 
of 
Iodine
1
 bottle
 of
 ketchup
1
 bottle
 of
 vegetable
 oil
5
 sugar
 cubes
1
 large
 piece
 of
 brown 
paper
1
 oyster
 cracker
1
 piece
 of 
pasta
4
 sample 
bottles
 unlabeled
2 stirrers
1
 plastic
 pipette
 labeled
 iodine
2
 plastic
 test 
tubes 
with 
caps
water
1 vial of coffee beans
2 safety goggles
notebook
egg
pot/pan and stove or hot plate for cooking egg
Subjects
---
Life Sciences

Cells
Human Body

The Brain and Nervous System
Digestion
Health and Nutrition

Human Senses and Perception

Physical Sciences

Heat and Thermodynamics
Chemistry
States of Matter

Solids
Liquids
Changes of Phase

Structure and Properties of Matter

Mathematics

Data Analysis and Probability

Data Analysis
Data Collection

The Nature of Science

The Scientific Process

Conducting Investigations
Gathering Data
Formulating Explanations
Communicating Results
Audience
---
To use this activity, learners need to:
see
see color
read
smell
touch
Learning styles supported:
Involves teamwork and communication skills
Involves hands-on or lab activities
Other
---
Components that are part of this resource:
This resource is part of:
Access Rights:
By:
Shaw, Maisie ; Gomez, Maria
Rights:
All rights reserved, Passport to Chemistry Adventure Program, Mount Holyoke College, 2010
Funding Source:
Camille and Henry Dreyfus Foundation, Inc.