---
Add to list
Go to activity
Activity link broken? See if it's at the internet archive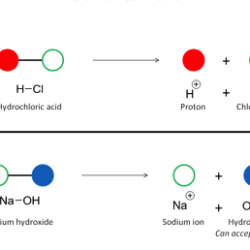 In this activity, learners discover how a cabbage juice indicator helps identify acids and bases, and how iodine indicates the presence of starch. Learners test cream of tartar, baking soda, lemon juice, and vinegar with the cabbage juice, then mix acids and bases together to observe what happens. They also test paper for starch with iodine, and write a "secret message" with a wax candle on paper that is revealed when the paper is brushed with iodine. Adult supervision is recommended.
Quick Guide

---

Preparation Time:

30 to 45 minutes

---

Learning Time:

10 to 30 minutes

---

Estimated Materials Cost:

$10 - $20 per student

---

Age Range:

Ages 4 - 8

---

Resource Types:

Activity, Experiment/Lab Activity

---

Language:

English
Materials List (per student)
---
1
 bottle
 of 
cream
 of
 tartar
1
 bottle
 of
 baking 
soda
1
 bottle
 of
 tincture 
of 
Iodine
1
 bottle
 of
 lemon
 juice
1
 bottle
 of
 vinegar
1
 big 
paint 
brush
2
 plastic
 pipettes
measuring cup
5
 plastic 
test 
tubes 
with 
caps
1/4 small red cabbage
pot
water
stove or hotplate
household materials to test (e.g. baking powder, water, pieces of fruit, pickle, glass cleaner, soap)
paper
wax white crayon
tape
notebook and pen/pencil
Subjects
---
Life Sciences
Physical Sciences

Chemistry

Chemical Reactions
Acids and Bases
Solutions

Vibration and Waves
Light and Optics
Structure and Properties of Matter

Atomic Structure
Elementary Particles and Nuclear Physics

The Nature of Science

The Scientific Process

Asking Questions
Conducting Investigations
Gathering Data
Formulating Explanations
Communicating Results
Audience
---
To use this activity, learners need to:
Learning styles supported:
Involves hands-on or lab activities
Other
---
Components that are part of this resource:
This resource is part of:
Access Rights:
By:
Shaw, Maisie ; Gomez, Maria
Rights:
All rights reserved, Passport to Chemistry Adventure Program, Mount Holyoke College, 2010
Funding Source:
Camille and Henry Dreyfus Foundation, Inc.