---
Add to list
Go to activity
Activity link broken? See if it's at the internet archive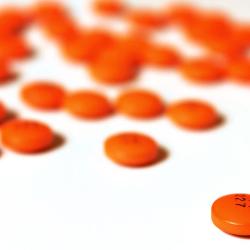 In this activity, learners estimate risks associated with different events and compare their estimates to the real possibilities. Use this activity to investigate how chemicals influence the function of the brain and nervous system as well as the health risks associated with tobacco, alcohol and other drugs. This lesson guide includes background information and handouts.
Quick Guide

---

Preparation Time:

5 to 10 minutes

---

Learning Time:

45 to 60 minutes

---

Estimated Materials Cost:

1 cent - $1 per group of students

---

Age Range:

Ages 11 - 14

---

Resource Types:

Activity, Lesson/Lesson Plan

---

Language:

English
Materials List (per group of students)
---
roll of clear tape, 0.5 in.
pair of scissors
sheet of paper, 8.5 x 11 in.
copy of What Are the Odds? and The Risks student sheets
Subjects
---
Life Sciences

Cells
Human Body

The Brain and Nervous System
Health and Nutrition
Medicine

Human Senses and Perception

Physical Sciences
Mathematics

Data Analysis and Probability

Data Analysis
Probability

Measurement
Number and Operations
Reasoning and Proof

The Nature of Science
Audience
---
To use this activity, learners need to:
Learning styles supported:
Involves teamwork and communication skills
Involves hands-on or lab activities
Other
---
Components that are part of this resource:
Includes assesments for student learning:
This resource is part of:
Access Rights:
By:
Moreno, Nancy P. ; Tharp, Barbara Z.
Rights:
All rights reserved, Baylor College of Medicine, 2003
Funding Sources:
National Institutes of Health
National Center for Research Resources
Science Education Partnership Award, R25 RR13454