---
Add to list
Go to activity
Activity link broken? See if it's at the internet archive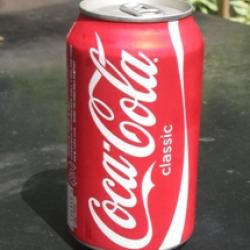 Learners apply their knowledge of heat transfer to design two cans - one that will retain heat and one that will cool down quickly. After constructing their cans, learners fill the cans with warm water then track how the temperature changes over time. As additional motivation, the activity can be presented as a contest between groups of learners to see which cans are the most successful. Resource contains suggestions for assessment and extensions.
Quick Guide

---

Preparation Time:

5 to 10 minutes

---

Learning Time:

45 to 60 minutes

---

Estimated Materials Cost:

$1 - $5 per group of students

---

Age Range:

Ages 11 - 14

---

Resource Types:

Activity, Experiment/Lab Activity, Lesson/Lesson Plan

---

Language:

English
Materials List (per group of students)
---
Clean, empty, 12-ounce soda cans, ideally all the same type; two per team plus two extra for controls.
Laboratory thermometers (liquid immersion).
An assortment of useful junk, such as scraps of fabric (various sizes), socks from the lost & found, packing peanuts of several types, pieces of foam (various sizes), construction paper (both light and dark colors), bubble wrap, newspapers, quilt batting, old overhead transparencies, rubber tubing, drinking straws, funnels, aluminum foil, large zipper-type plastic bags, and anything else you can think of that could be used as insulating or conducting material, or material that will absorb or reflect radiation.
Scissors, one pair per team, if possible.
Glue, one bottle per team, if possible.
Tape, one roll per team, if possible.
Optional: timers or stopwatches, one per team.
Subjects
---
Engineering and Technology

Engineering

Manufacturing Engineering
Metallurgy and Materials Engineering

Technology

Physical Sciences

Heat and Thermodynamics

Heat and Temperature
Heat Transfer

The Nature of Technology

The Design Process

Invention and Innovation
Problem Solving
Troubleshooting and Maintenance
Audience
---
To use this activity, learners need to:
Learning styles supported:
Involves teamwork and communication skills
Involves hands-on or lab activities
Other
---
Includes alignment to state and/or national standards:
This resource is part of:
Access Rights:
By:
Source Collection
Rights:
All rights reserved, Regents of the University of Colorado, 2013