---
Add to list
Go to activity
Activity link broken? See if it's at the internet archive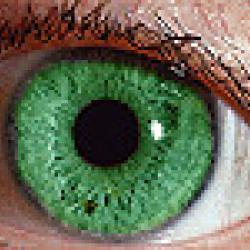 In this activity, learners investigate the sense of sight and develop and conduct their own experiments. In "CLASS EXPERIMENT," learners measure their central and peripheral visual fields under different circumstances, and learn which areas of the retina carry these types of information to the brain. In "TRY YOUR OWN EXPERIMENT," learners design experiments, investigating, for example, what happens when the visual field is restricted, or what other animals see in their visual fields. This lesson plan includes background information and guides for educators and learners.
Quick Guide

---

Preparation Time:

10 to 30 minutes

---

Learning Time:

1 to 2 hours

---

Estimated Materials Cost:

$10 - $20 per group of students

---

Age Range:

Ages 8 - 18

---

Resource Types:

Activity, Experiment/Lab Activity, Lesson/Lesson Plan

---

Language:

English
Materials List (per group of students)
---
Eye model (optional)
Wall poster of the eye (optional)
Eye chart (type used in ophthalmologist's office, optional)
Textbooks with diagrams of visual pathways (optional)
Vision Disk (purchased or poster board, 1/2" to 3/4" brads, scissors, and exacto knife or single edge razor blade)
Vision Hat, alternative to Vision Disk (inexpensive baseball caps with adjustable backs, poster board, construction board, 1/2" brads, transparent tape, scissors, heavy duty stapler, punch tool, exacto knife or single edge razor blade, 3" square post-it notes, black Sharpie markers, templates on page 17 of Teacher Guide)
Colored paper, a variety of bright and pastel colors in different sizes
Geometric shapes (about 3" squares and other shapes) or paper
Materials for making animal masks (construction paper, elastic, bicycle mirrors)
15" of narrow, stretchy (not stiff) elastic tape or elastic thread for each tunnel mask
Writing paper for use in devising an eye safety questionnaire
Subjects
---
Life Sciences

Diversity of Life
Human Body

The Brain and Nervous System

Human Senses and Perception

Mathematics

Data Analysis and Probability

Data Analysis
Data Collection
Data Representation
Probability

Measurement
Reasoning and Proof
Representation

The Nature of Technology
Physical Sciences

Vibration and Waves
Light and Optics

Lenses and Mirrors
Electromagnetic Spectrum
Sunlight and Color

The Nature of Science

The Scientific Process

Asking Questions
Conducting Investigations
Gathering Data
Formulating Explanations
Communicating Results
Audience
---
To use this activity, learners need to:
Learning styles supported:
Involves teamwork and communication skills
Involves hands-on or lab activities
Other
---
Components that are part of this resource:
Includes alignment to state and/or national standards:
This resource is part of:
Access Rights:
By:
Murray Ph.D., Marjorie A.
Rights:
All rights reserved, Eric H. Chudler, 2009