---
Add to list
Go to activity
Activity link broken? See if it's at the internet archive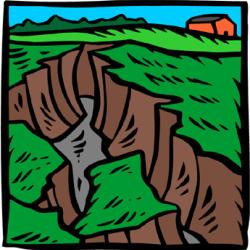 In this experiment, learners design and build a model room in a shoebox and furnish it with tiny furniture. Then, learners put the room on a simple earthquake simulator to see what happens to the room during an "earthquake." Learners are encouraged to redesign their rooms to make them earthquake-resistant. The earthquake simulator is a piece of cardboard suspended by rubber bands from a copy paper box lid. The lesson plan includes basic information about types of earthquakes, different measurement scales, and ways to prepare for an earthquake.
Quick Guide

---

Preparation Time:

10 to 30 minutes

---

Learning Time:

30 to 45 minutes

---

Estimated Materials Cost:

$1 - $5 per student

---

Age Range:

Ages 4 - 14

---

Resource Types:

Activity, Lesson/Lesson Plan, Model, Simulation

---

Language:

English
Materials List (per student)
---
Copy paper box and lid
Rubber bands
String
Single hole puncher
Brads
Optional: 11/2 "-2" rubber bouncing balls
Optional: beads
Shoe boxes
Small jewelry boxes
Cardstock/manila folders/index cards
Scissors
Markers (to decorate)
Assorted small "recyclables" to make furniture and knick knacks–beads, pipe cleaners, marker tops, plastic film canisters, etc.
Subjects
---
Earth and Space Science
Engineering and Technology

Engineering

Architectural Engineering
Civil Engineering

Technology

The Nature of Technology

Technology and Society
The Design Process

Invention and Innovation
Problem Solving
Troubleshooting and Maintenance
Audience
---
To use this activity, learners need to:
Learning styles supported:
Involves hands-on or lab activities
Other
---
Includes alignment to state and/or national standards:
This resource is part of:
Access Rights:
By:
Rights:
Funding Source:
National Science Foundation, 9053625