---
Add to list
Go to activity
Activity link broken? See if it's at the internet archive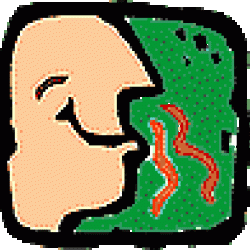 In this activity, learners investigate the olfactory system by conducting several experiments. In "CLASS EXPERIMENT," learners find that the ability to detect an odor decreases with continued exposure to that odor, a property called olfactory fatigue. They learn basic facts about sensory receptors, nerve connections, and brain areas, and discover what conditions can affect olfactory fatigue. In "TRY YOUR OWN EXPERIMENT," learners design experiments to further explore the sense of smell. For example, they can investigate whether mixing two substances makes it harder to identify odors; whether gender affects the ability to identify odors, and whether people vary in their ability to match unlabeled containers of odor materials. This lesson plan includes background information, tips for educators and separate guides for educators and learners.
Quick Guide

---

Preparation Time:

10 to 30 minutes

---

Learning Time:

2 to 4 hours

---

Estimated Materials Cost:

$5 - $10 per group of students

---

Age Range:

Ages 11 - 14

---

Resource Types:

Activity, Experiment/Lab Activity, Lesson/Lesson Plan

---

Language:

English
Materials List (per group of students)
---
Containers for odorant materials, such as 35 mm film canisters with holes in the lids
Opaque tape or blindfold (optional, if containers are transparent)
Timers or stopwatches
Paper for recording results
Water for dilutions
Pen or marker
Shallow dish of suntan oil containing coconut oil, or a freshly brewed cup of strong coffee, or some other odorant (optional, for pre-lab demonstration)
Subjects
---
Life Sciences

Cells

Cell Structure and Function

Human Body

The Brain and Nervous System

Human Senses and Perception

Mathematics

Data Analysis and Probability

Data Analysis
Data Collection
Data Representation

Measurement
Number and Operations

The Nature of Science

The Scientific Process

Asking Questions
Conducting Investigations
Gathering Data
Formulating Explanations
Communicating Results
Audience
---
To use this activity, learners need to:
Learning styles supported:
Involves teamwork and communication skills
Involves hands-on or lab activities
Other
---
Components that are part of this resource:
Includes alignment to state and/or national standards:
This resource is part of:
Access Rights:
By:
Murray, Ph.D., Marjorie A.
Rights:
All rights reserved, Eric H. Chudler, 2009