---
Add to list
Go to activity
Activity link broken? See if it's at the internet archive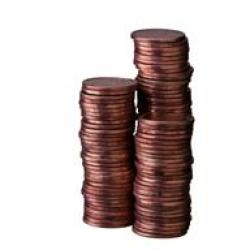 In this activity (11th activity on the page), learners use pennies to test their hearing acuity. Learners collect pennies, drop them one at a time on a hard surface and listen to the sounds they make. They may observe that newer pennies have a duller sound than older pennies that seem to "ring." Learners collect data, compare and can share their findings with the author of this activity. This activity page includes a link to background information about the ear and hearing.
Quick Guide

---

Preparation Time:

Under 5 minutes

---

Learning Time:

10 to 30 minutes

---

Estimated Materials Cost:

free per student

---

Age Range:

Ages 6 - 18

---

Resource Type:

Activity

---

Language:

English
Materials List (per student)
---
Pennies...the more the better. Both pre- and post-1981.
Subjects
---
Engineering and Technology

Engineering

Metallurgy and Materials Engineering

Life Sciences

Human Body

The Brain and Nervous System

Human Senses and Perception

Mathematics

Data Analysis and Probability

Data Analysis
Data Collection
Data Representation

Physical Sciences
The Nature of Science

The Scientific Process

Conducting Investigations
Gathering Data
Formulating Explanations
Communicating Results
Audience
---
To use this activity, learners need to:
Learning styles supported:
Involves hands-on or lab activities
Other
---
This resource is part of:
Access Rights:
By:
Rights:
All rights reserved, Eric H. Chudler, 2009