---
Add to list
Go to activity
Activity link broken? See if it's at the internet archive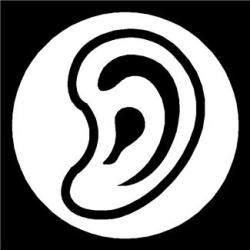 In this game (4th activity on the page) about hearing, learners test their ability to identify various sounds without looking. Suggestions for the sounds include shaking coins, tearing paper, and bouncing a ball. The educator can make the sounds or learners can take turns producing the noises. This activity page includes a link to background information about the ear and hearing.
Quick Guide

---

Preparation Time:

Under 5 minutes

---

Learning Time:

5 to 10 minutes

---

Estimated Materials Cost:

free per group of students

---

Age Range:

Ages 4 - 14

---

Resource Types:

Activity, Game

---

Language:

English
Materials List (per group of students)
---
Objects for making sound effects like pennies/coins, chalkboard erasers, pencil/pen, book, paper/foil, stapler, ball, etc.
Subjects
---
Life Sciences

Human Body

The Brain and Nervous System

Human Senses and Perception

Physical Sciences
Audience
---
To use this activity, learners need to:
Learning styles supported:
Involves hands-on or lab activities
Other
---
Components that are part of this resource:
This resource is part of:
Access Rights:
By:
Rights:
All rights reserved, Eric H. Chudler, 2009