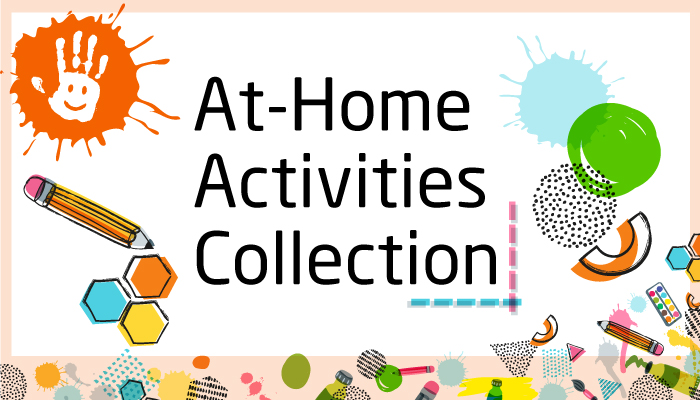 Designed for Learners at Home
Howtosmile has developed a new set of characteristics that will help caregivers and educators choose STEAM activities that will work best while staying at home.
Science museums, children's museums, natural history museums, and other informal learning institutions inspire a curiosity for learning through authentic and enjoyable experiences. During the last few years, our community mobilized to support these experiences with learning materials uniquely suited for caregivers and children at home.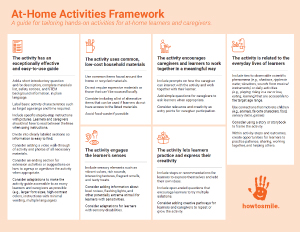 Through funding from the Institute of Museum and Library Services, howtosmile brought together over a dozen museums across the U.S. to document their shared practices with a new At-Home Activities Framework focused on learning at home. We have used this framework to curate the new collection on this page that showcases the best hands-on STEAM activities for learners at home. Whether you are looking for something fun and educational to do with your young learners over the weekend or you're looking for accessible activities for your online camp to try at home, these activities will be sure to meet your needs and leave your learners wanting more.
Not all of these characteristics are necessary for an activity to be considered a high-quality at-home activity, but the more the better.
The activity has an exceptionally effective and easy-to-use guide.
The activity uses common, low-cost household materials.
The activity encourages caregivers and learners to work together in a meaningful way.
The activity is related to the everyday lives of learners
The activity engages the learner's senses.
The activity lets learners practice and express their creativity.
---
What do you want to do today?
We have organized our new collection into friendly categories that will help you find a fun activity to do with your learner.